GBA Jpeg Viewer
"I have come here to chew bubblegum and kick ass. And I'm all out of bubblegum."

GBA Jpeg Viewer is a tool to display Jpeg pictures on your Gameboy Advance(tm) (both normal and SP version).

Latest version (September 2004): 3.0 - download it now!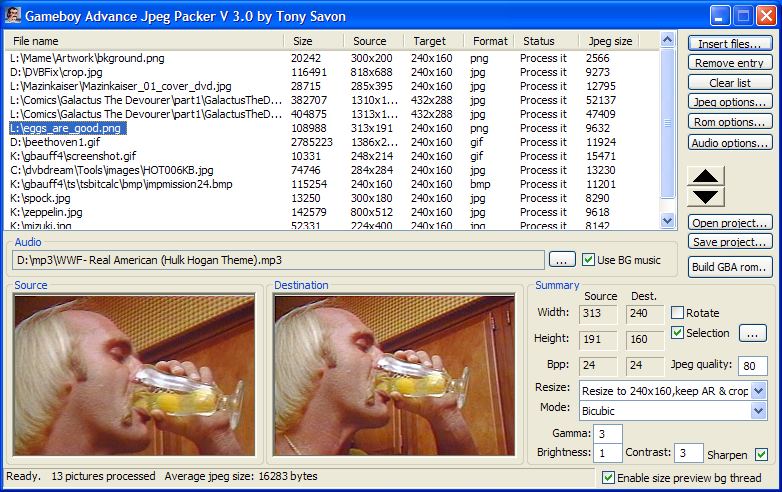 With Jpeg Packer you can convert your original pictures in a "photo gallery" rom.
---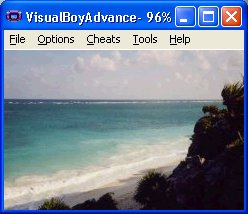 The rom generated by The Jpeg Packer can then be loaded by an emulator such as VisualBoyAdvance or flashed to a Gameboy Advance backup tool like flash2advance. Thanks to the Jpeg compression up to 1000 hi-quality pictures can fit on a 64mbit cartrige.
feel free to contact us:
G.J.V. related:tonysavon@hotmail.com
website related:tangorfopper@yahoo.it